This lash treatment is for clients who are looking for thicker & longer lashes naturally! This innovative system gives the illusion that your own natural lashes have more volume using formulations and products that are made right here in the UK.
This is the perfect alternative to having unhealthy false lashes that require a lot of looking after and are just high maintenance.
We appreciate that eyes are the focal point of anyone's face and with the Lash bomb lash lifting system we can enhance your natural beauty & make the most of what we were born with the natural way.
In just 45minutes we are able to lift, nourish & tint your lashes with results lasting up 6 weeks.
This treatment does require a patch test 24hours prior to your full treatment.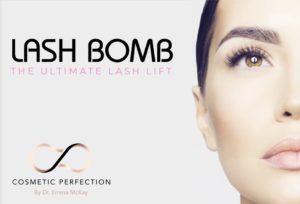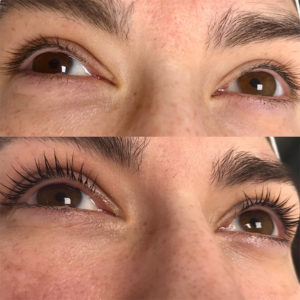 This treatment compliments our eyelash serum which darkens lashes, as well as enhancing the length and the volume of the lashes. If you would like to find out more about this treatment book an online consultation with Dr Emma McKay